Executive leadership
The Executive Leadership team are responsible for driving the strategic vision of the trust.
They review challenges and successes within the trust, so that we can continue to provide the highest quality of education and care to all our pupils.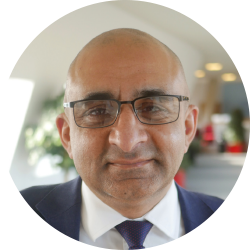 Ashfaq Rahman
Chief Executive Officer
Ashfaq was previously Vice CEO of the Nova Education Trust with particular responsibility for Toot Hill School, Newark Academy, The Suthers School, The Garibaldi School, Meden School and Melton Vale Sixth Form College.
Prior to this, as Deputy Head Teacher and later Head Teacher at Toot Hill School, Ash led an achievement agenda that saw the school ranked in the top 2% of schools nationally. Ash was also a key player in securing the Outstanding judgement for the school. He became the Head at Toot Hill School in 2012 and under his leadership the school consistently secured excellent examination results that have placed it amongst the highest performing secondary schools in the East Midlands. Toot Hill has consistently secured EM 84+% 4+ and nearly two thirds of the pupils in the school secure EM5+. Under his executive leadership, Newark Academy was also transformed from Special Measures to Good in less than three years. It is now one of the most over-subscribed schools in the area. Ash has excellent knowledge of Free Schools and has been strategically involved in supporting all three in Nova Education Trust.
Ash has a strong expertise in curriculum and has strategically led the trust-wide approach to securing high achievement at Key Stage 4 and 5. In 2019, NET was judged the 7th highest performing trust in the country for progress at Key Stage 4. He also leads on quality assurance across the trust.
Ash was a lead Ofsted Inspector before becoming the CEO, is a National Leader of Education and worked closely with DfE officials in implementing the national strategy around teacher recruitment and retention. He has vast experience in governance and working collaboratively with other local schools and trusts. He has developed strong local and international partnerships, including with the KIPP schools in America and has led a number of international research visits.
Ash is currently vice chair of The Priestley Academy Trust(a primary MAT) and the chair of the school improvement committee. He is a National Pupil Premium Reviewer. He has recently become a Director of the National Teaching Association. Ash specialises in leadership, curriculum, personalised learning, staff development, tracking and the use of data, raising achievement, school improvement and school standards. He has a strong understanding of governance, school- and trust-level finances and knows how to maximise resources to get the greatest benefit for all learners.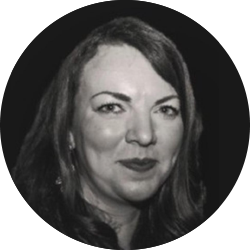 Alys Finch
Senior Education Lead
Alys joined the trust in 2019 in the role of Senior Education Lead. Her role includes the strategic leadership of professional learning across the trust.
Alys has executive oversight of the trust's Initial Teacher Training provider (Nottinghamshire Torch SCITT) as well as leading on well-being. In addition to working across the trust, Alys works particularly closely with a number of our schools with a focus on school improvement through coaching, Teaching and Learning, and developing leadership capacity.
Alys started her career as a secondary English and Drama specialist, in a range of Middle and Senior Leadership roles, with responsibilities which included Teaching and Learning, CPD, Appraisal, SEND and Oxbridge applications. Following this, Alys has worked in a range of local and national ITT leadership roles. Alys also worked on secondment to Teach First, spending three years as the National Curriculum and Assessment Lead for English, leading and quality assuring Teach First's secondary English provision across England, with an advisory role for the start-up provision in Wales.
In 2016, she led a West Yorkshire SCITT from being at risk of closure to a Good with Outstanding features Ofsted judgement in 2016/17. Following this success and time as a trustee for the National Association of School- Based Teacher Trainers (NASBTT), Alys worked as an Education Consultant specialising in teacher development, mentoring, leadership and management and ITT Ofsted preparation. This included working nationally with teacher education providers and other organisations on a range of projects and priorities, including authoring NASBTT's Assessment title in its series for Early Career Teachers.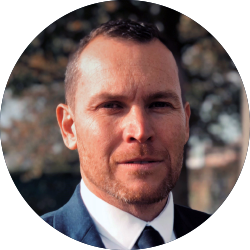 Ryan Hawley
Executive Head Teacher (Secondary)
Ryan primarily oversees the developments of Meden School, The Garibaldi School and NUAST – all three schools are Ofsted-rated Good schools with Ryan overseeing their developments as they continue their journeys.
Prior to this appointment, Ryan was the highly-effective Head Teacher at The Garibaldi School. Having been appointed as Head Teacher at Garibaldi in September 2015, he had a mission to make the school a true school of choice for Mansfield and surrounding areas. Under his leadership the school consistently achieved high outcomes that ranked Garibaldi as a top performing school. Garibaldi is now truly a school of choice and is very heavily oversubscribed.
Ryan also currently oversees Assessment, Developing Digital Literacy and School Improvement Planning across the Trust and he has a real expertise in system development, coaching, mentoring and developing high quality leaders.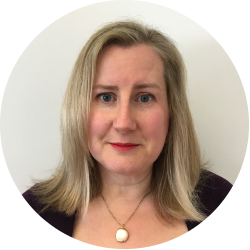 Alison Ingram
Director of Governance and Compliance and Strategic Lead for Public Relations and Stakeholder Voice
Alison joined the executive team in April 2017 having previously worked as Company Secretary for Nottingham University Samworth Academy Trust.
Prior to this, Alison worked for 11 years as a Lead Project Manager for the University of Nottingham, where she led on a range of educational projects for their sponsor schools, NUAST, NUSA and Firbeck and for the School of Education leading on their PGCE volunteering project in South African township schools.
Before joining the education sector, Alison worked extensively in the corporate sector including a significant period at National Grid partnering the leadership board of one of their subsidiary enterprises.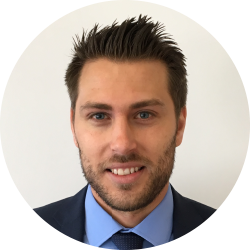 Steve Orton
Chief Finance Officer
Steve joined the trust in April 2017, initially as Vice Chief Financial Officer and was subsequently appointed to the role of Chief Financial Officer in July 2018.
Steve is a qualified CIMA accountant, having obtained Chartered status in June 2009.
Steve has over 16 years of experience of working within the educational and charitable sector. Before joining the trust, Steve held a senior management position at The Creative Education Trust.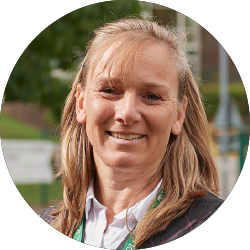 Sandy Paley
Executive Head Teacher (Secondary)
Sandy is currently Executive Head Teacher of Toot Hill School and Sixth Form College, Melton Vale Sixth Form College and Kirk Hallam Community Academy. She also works extensively across the trust, with a particular focus on developing a truly robust and ambitious curriculum for all students.
Sandy's expertise is grounded in both a rich experience of leading curriculum planning in all subject disciplines from Key Stage 3 to 5 and a complete commitment to wider reading, research and learning theory.
Sandy previously spent 13 years as a Middle and Senior Leader at Toot Hill School, where she led on Achievement, Curriculum, Pupil Premium and Literacy as Deputy Head Teacher, followed by four years as Head Teacher, during which the school secured its highest Progess 8 (+0.5) and became a lead NACE school, after its third consecutive accreditation. Subsequently, Sandy secured a role as a NACE associate and assessor, specialising in leading outstanding provision for the most able students.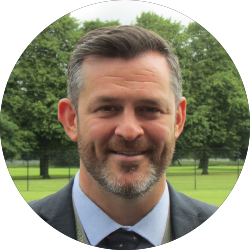 Andy Seymour
Executive Head Teacher (Secondary)
Andy is currently Executive Head Teacher of Newark Academy, The Suthers School, Nottingham Free School and NUSA. Andy is an experienced Head Teacher and Senior Leader having worked in a range of schools across the region holding a number of senior leadership roles.
Andy was previously Head Teacher at Newark Academy and led the school from Special Measures to Good with Outstanding Leadership and Management in less than three years. As a result, of his transformational leadership the school is one of the most oversubscribed schools in the area.
Andy is passionate about the power of education to transform lives and social equity. Andy is the Trust strategic lead for raising educational outcomes at KS4 and KS5. Andy also plays a crucial role in the strategic leadership of the Trust's Quality Assurance and Quality Enhancement process.
Andy also has significant expertise in school improvement and is especially interested in the development of school culture and ethos and the quality of education, particularly curriculum design and the use of assessment in strengthening and supporting learning.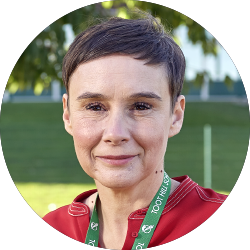 Cathryn Smith
Strategic Lead for Quality of Education
Cathryn comes to this role with a vast range of experience in education including subject leadership, leading Teaching and Learning, Professional Development, Quality Assurance and curriculum literacy at a large outstanding secondary school.
As an outstanding classroom practitioner herself, Cathryn understands the importance of continual professional learning, sharply focused on exceptional subject knowledge and pedagogy, firmly rooted in research and learning theory.
Cathryn has a depth of knowledge and expertise working with school leaders in areas such as developing Middle Leadership; coaching and mentorship of teachers; CPL design and provision, including Subject Knowledge Enhancement; curriculum development; outstanding KS5 provision, and whole school literacy and Reading for Pleasure.
As a NACE associate and assessor, Cathryn also specialises in outstanding provision for the most able students, with a focus on truly ambitious curriculum design and expert delivery. Cathryn understands how children learn and is passionate about ensuring an equity of amazing provision for all young people.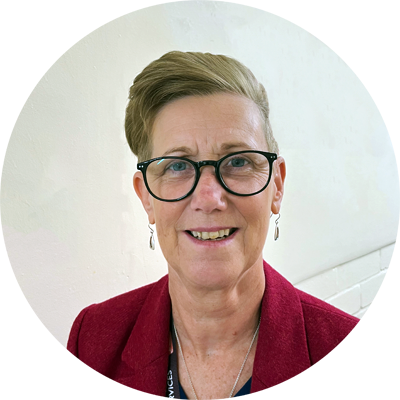 Celia Smith
Executive Head Teacher (Primary)
Celia is currently our Primary Executive Head Teacher, working across all five primary schools within the trust (Birklands Primary School, Firbeck Academy, Robert Miles Infant School, Victoria Primary School and Westdale Junior School).
Prior to her appointment, Celia was Head Teacher at Birklands and successfully led the school to secure an Ofsted 'Good' rating in 2017.
Celia's expertise includes teaching and learning, along with curriculum design — her passion for this area has led to all five primaries to be part of the Visible Learning programme, which is underpinned by the work of John Hattie.
Celia firmly believes that a school should be at the heart of a community and support all aspects of a pupil's life to enable them to transform into the best version of themselves.
Knowing your children leads to positive relationships and a successful school is something Celia frequently shares with the professionals she leads and works with.
Central services
Our central services team covers a wide area of school operations:
Finance
Human Resources
IT Support
Data Services
Marketing and Public Relations
Health & Safety and Estates Management
The overriding aim of the central services team is to allow school leaders to focus on teaching and educational matters, and provide key services at lowest possible cost in order to enable the school to focus resources in the classroom.